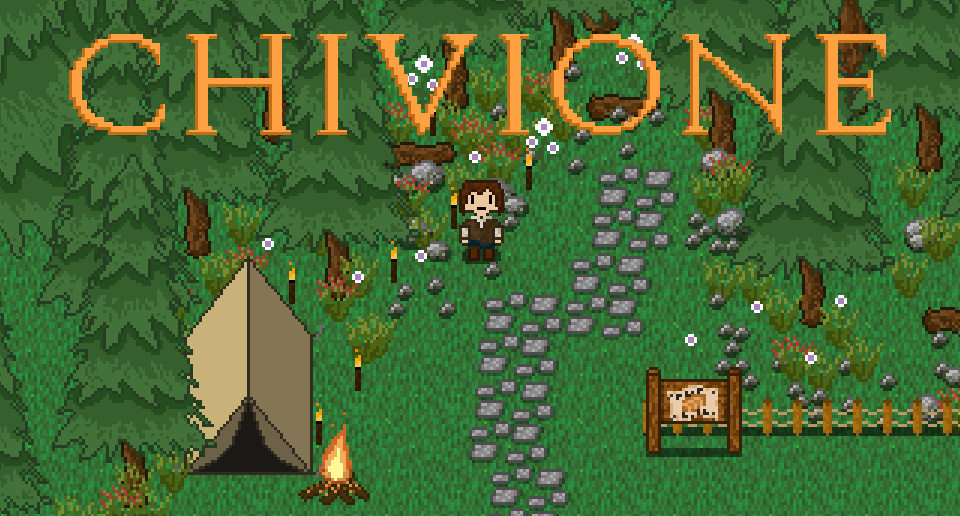 Chivione
A downloadable game for Windows
Chivione is a 2D Role-Playing Puzzle game. it is currently in very early development and I am sharing it so that I can receive feedback on my work.
You play as a young man or woman who awakes on a boat heading towards an unknown location. You have no memories of your past and you must discover your past while also contending with possible assailants inhibiting your progress into a successful future. You will be asked many moral questions and they will shape the way that you interact with the world around you and the people you meet in it.
The game uses quad-directional melee combat in a similar vein to that of 'The Binding of Isaac'. You will fight enemies and solve puzzles and mysteries with very little hand holding to make your way through the game and uncover what happened to you and the people around you.
Note: this game is still in very early development and I expect you will find lots of bugs/issues and if you do please leave a comment on the page or on my Discord server https://discord.gg/xTP3jRT
Controls:
WASD: move
Arrow Keys: direction attack
E: interact
Space: Scroll through text
Control: Sit (toggle)
Install instructions
The .EXE file is contained in a .ZIP file, just extract it, then you can play.
Comments
Log in with itch.io to leave a comment.
I really like your graphics, everything looks very unique. Well done!

Looks promising. What is it written in?

Yeah, there's still a long way to go yet. Its built in Game Maker Studio 2, written in GML (the proprietary language) and the shaders are all done in OpenGL.